Fake Crosby Shackles Alert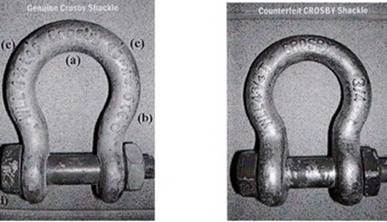 Crosby and Van Best have long been a recognized names for quality and easy tractability, it is becoming more evident these days that the Chinese market is flooding these cheap copies around the globe. I have come across shackles with a "CE" stamped on them, upon further investigation it became apparent the shackles were of Chinese origin from a company using the name "China Engineering" hence the "CE" mark on it.
Counterfeit Crosby Shackles have been found at locations in Europe and also in West Africa. These shackles are NOT up to required standards and it is mandatory that they be immediately removed from service. The counterfeit shackles can fail at as low as just 40% of their stated rating, causing a potentially catastrophic outcome. The most obvious difference is that the counterfeit shackle has the word "CROSBY" all in capital (Upper Case) lettering. The genuine shackle only has the "C" of "Crosby" capitalized. The points to look for in deciding whether you have a Crosby shackle or a copy are: &bul; On the face, (a) the Crosby Name should be embossed as per the Crosby Logo, (b) the CE mark should appear along with the (c) markings of the 45 degree angles &bul; On the rear of the shackle should appear 2 different groupings of IDs (3 for Belgium manufacture) providing full traceability of the shackle. &bul; The pin should also be stamped (d) on the head with a tractable ID number.
Zorbit Safety Recall Notic – ZORBITTM Energy Absorber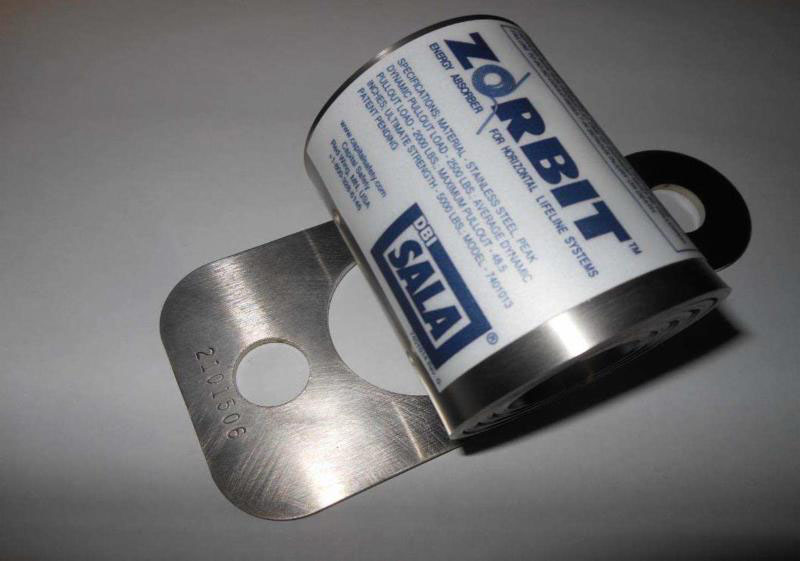 The ZorbitTM Energy Absorber is used with horizontal lifeline systems to limit fall arrest forces on the worker in the event of a fall.
3M Fall Protection (formerly Capital Safety) has identified a production issue with its Zorbit Energy Absorbers that creates a risk of serious injury or death for a user in the event of a fall from height.
Although there have been no reported accidents or injuries associated with this issue, 3M Fall Protection is voluntarily recalling a limited lot range of this product and will replace affected energy absorbers free of charge.